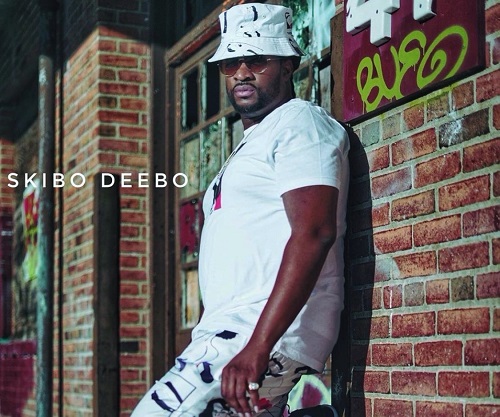 Stay Connected
Born in Spanish Harlem, the recording artist known as Skibo Deebo is a rising entity in today's Hip Hop culture. Speaking for the people, Skibo Deebo has taken on the moniker of the "Hood Representa" as both his brand and music content are a reflection of his connection to the struggle that exists in the lives and heart of the inner city.
Early on, Skibo Deebo took the reigns of a local collective of like minded individuals who would go on to be known as "Bronx Mafia." Through his affiliation, Skibo Deebo developed a reputation which would resonate across the Bronx and allow him to build relationships with individuals from all walks of life.
Age 16 would prove to be a tumultuous time, as Skibo Deebo was rendered homeless resulting from being at odds with his biological father. Learning first hand how life can turn upside down Skibo Deebo did his best to survive the elements as he bounced around from multiple living situations. Swallowing his pride, Skibo Deebo decided to call on the support of his mother, returning to Laurinburg, NC to live with her and finish school at Scotland HS. Good intentions intact, Skibo Deebo gave a valiant effort but was unable to adapt as the reality of his behavioral records from NYC were a hindrance to his admission at Scotland prompting Skibo Deebo to return to the street life that awaited him in The Bronx, NY and East Harlem.
Forever tied together, his experiences in the street drove his attention to the Hip Hop culture, where he found that legendary performers' content was something of a soundtrack to his life. Leaning on the latest from Nas, Wu-Tang, 2 Pac, and Jay Z, Skibo Deebo found solace in arguably the most popular genre today.
In love so deep, Skibo Deebo soon realized that his passion had evolved into the desire of contributing to the culture as a recording / performing artist. 2002 would be the year that he would pen his first single, Its Nuffin featuring life long friend K-Sass (Lyricaal) which would be placed on Taliban / Dipset projects. From there, the two would collaborate on Bronx Shit.
Debuting in 2009 as a solo artist, Skibo Deebo would release his first full project Hood Representa; The 17 track mixtape featured I Really Do This, All I know is Money, and 44 Grippin all of which gained acclaim and set the stage for a promising career in the recording business.
The next in a long line of street music would be his single, Move Them Thangs featuring veteran West Philly MC Tone Trump and Chi-Town native King Louie. His many relationships would be a great assistance in the momentum being this record, which has lead to high anticipation for follow up records.
A proud muslim, Skibo Deebo is laying the groundwork for his brand of music as well as his entrepreneurial ventures, as he seeks to enter the conversation of recognized moguls in the business today. Skibo Deebo has worked with established contributors from the Taliban / Dipset movement, Coke Boys, Top Notch Inc. (Lets Win), Muslim Don Family (MDF), Roc-A-Fella brands and Twan Da Dude ( The Great One) continues to network & build which has led to his receipt of support from NYC's top DJs. You can hear Skibo Deebo's music 7 days a week on the nightlife circuit.